Marlton Park , A Beautiful Community Park!
Marlton Park is situated on 62 spacious acres in the heart of beautiful Pilesgrove, NJ. The park features 2 pavilions, 3 modern playgrounds, youth sports facilities, exercise equipment and a paved walking/running track.
Many of the local youth sports leagues and events are held at the park. Woodstown Little League, Woodstown Soccer, Woodstown Lacrosse, and the Woodstown Pirates all proudly call Marlton Park their home. The park contains a football field, nine soccer fields, five baseball fields, one T-ball, two softball fields and a lacrosse field.
The pavilions are available for rent for any size event. They include shelter, numerous picnic tables, and lights. Information about reserving a pavilion for your next event can be found here.
The walking/jogging track can be divided into three loops. The largest loops takes you on a quiet and peaceful journey around the entire park. One trip around the large loop is 1.16 miles in length. The medium sized loop runs around the upper part of the park and is equivalent to 1.02 miles. And the small loop which runs through the lower portion of the park is just under 1 mile at .91 miles.
Marlton Park includes three modern playgrounds spread out around the park offering a safe place for children to play and enjoy the day. These playgrounds are situated near the youth playing fields giving younger siblings a close place to play.
Get to know your park
Reserve your next family reunion, company picnic or event.
We need your help to support your park.
Marlton Recreation Park Rules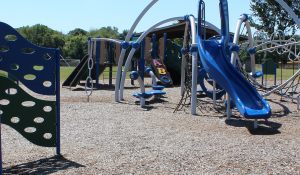 Activities and Events
Many of the area's youth sports programs call Marlton Park home.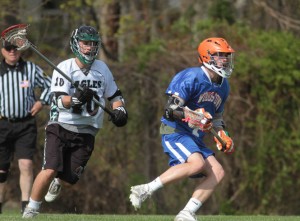 Marlton Park is the home to the area's Forth of July Celebration.

Marlton Park , Our History!
Key dates in the timeline of the association:
The Corporation was founded on June 18,1980, by Jay Gonzalez, Carl Jones, John Lenahan, John Hackett and Charles Hill. On October 21, 1981, the land for the park was purchased by the corporation. On March 8, 1982, the Park Master Plan was drafted for the first time. And on April 1, 1985, the park was opened to our community.
A fitness grant to finish walking trail was received in 2007; the 6th Annual fireworks on the 4th of July occurred in 2010; park bench refurbishment is ongoing; painting and new roof on concession stand (Boy Scouts); Clem Pavilion installed; new dugouts for baseball and softball added; electric installed in upper parking lot and pavilion; John Vascek Jr. Memorial Playground completed late 2007
PAST PRESIDENTS
Bob McHarness: 1981-82
Charles Baum: 1983
Bob Bender: 1984
Bill Miller: 1985-87
Nancy Bell: 1988
Ed Flitcraft: 1989-95
Ed Coombs: 1996-98
Doug Hathaway: 1999-2004
Jeff Hepler: 2005 - 2007
Jamie Danner: 2008-2014
Glenn Albertson: 2015-2022
CURRENT BOARD
President: Sean Caparros
Vice President: Vacant
Treasurer: Bob Woodruff
Secretary: Vacant
Trustee: Shane Godshall
Trustee: Rich Warner